6×7 WSC Steel Wire Rope – Usha Martin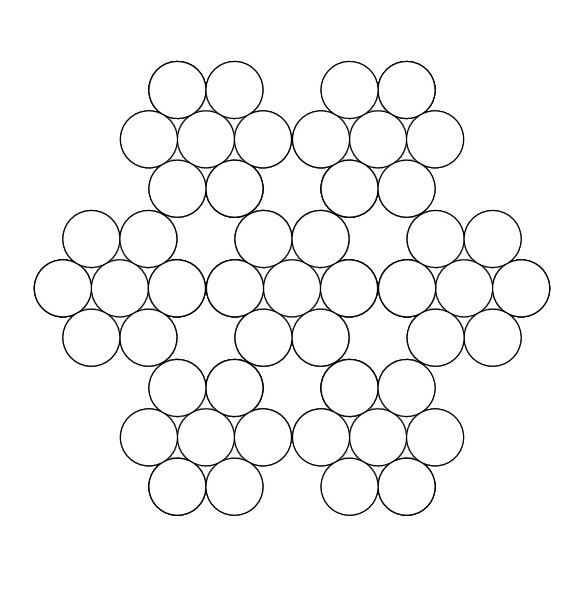 Nom Rope DIA

Approx Mass. KG./100m

Minimum Breaking Force

1570 N/mm2

1770 N/mm2

1960 N/mm2

mm

STEEL CORE

kN

kN

kN

3
3,5
5,1
5,7
6,3
4
6,3
9,0
10,2
11,3
5
9,8
14,0
15,9
17,6
6
14,2
20,0
22,9
25
8
25,2
36,1
40,6
45
9
31,8
45,6
51,4
57
10
39,3
56,3
63,5
70
11
47,5
68,2
76,8
85
12
56,7
81,1
91,5
101
13
66,4
95,2
107
118
14
77
110
124
137
16
101
144
163
180
18
128
183
206
228
20
157
225
254
281
22
190
273
307
340
24
227
324
366
405
26
266
381
429
475
28
308
441
498
551
32
403
577
650
720
36
509
730
823
911
40
629
901
1.010
1.118
Always a tailor-made offer within 2 hours
100% certified steel cables with quality guarantee
Standard 1 year warranty
Customer service in Dutch and English
Request a Quick Quote
Check stock
6×7 WSC Steel wire rope Specifications
….
Durable and reliable
All our Usha Martin steel wire ropes are 100% certified and produced to the highest quality. That is why you always get a one-year warranty on our cables. Because of our high quality standard, we are also officially approved by ABS, API, DNV, Lloyd's, BV and NKK.
About Usha Martin
Usha Martin Europe is part of the Usha Martin Group, one of the largest steel wire rope manufacturers in the world. We are based in Dordrecht and are the sales and distribution centre for Europe.